The post below was originally published on X Days in Y on May 26, 2016 by Avichai.
Are you riding across America's Heartland on an epic coast-to-coast road trip? Traveling on business? Visiting some family or friends? Whatever the reason might be that brings you to the Midwest, there's one thing for certain: you'll need a place to spend the night. Here are some of the best inns in five Midwestern cities that will surprise you.
DULUTH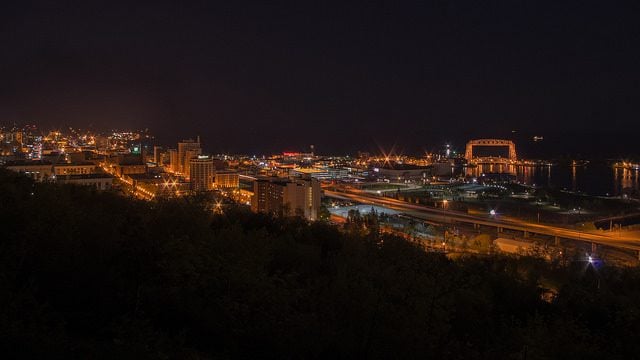 Image via Flickr by tvdxer
As Minnesota's second largest metropolitan area, Duluth sits on the beautiful shores of Lake Superior. As far as hotels in Duluth go, the Holiday Inn & Suites is a top choice. With views of the Great Lake from your hotel window, you're right in the heart of downtown Duluth. Go for a dip in the eighth-floor heated pool or visit the city's famous Canal Park, which is just minutes away.
COLUMBUS


Image via Wikimedia by Tysto
Making BusinessWeek's list of America's 50 best cities in 2012, Columbus, Ohio, is a fun place to visit. It's home to the Buckeyes of Ohio State, but if you want to get away from the frat scene of the university area, stay at the Drury Inn & Suites by the convention center in downtown. This hotel is a favorite among business travelers, though couples and families will love this place, too, thanks to its romantic packages and awesome breakfasts.
GRAND RAPIDS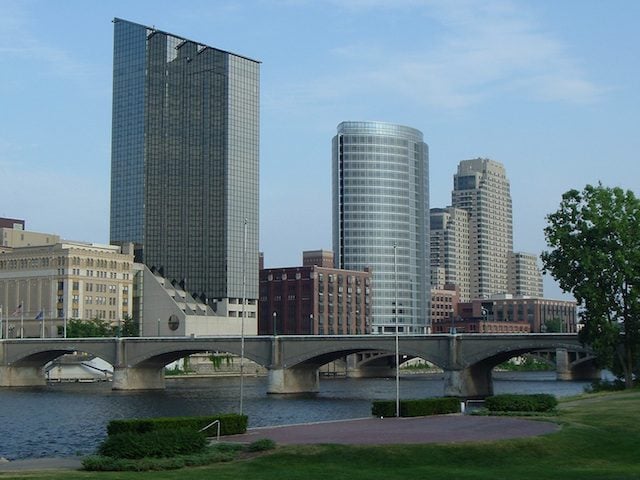 Image via Wikimedia by Grguy2011
Nicknamed the Furniture City, Grand Rapids is also the second largest city in Michigan. If you don't mind staying a bit outside the downtown area, the Residence Inn Grand Rapids West is a little different from your usual inn. All rooms are decorated in classic iconic fashion, and you can even bring your pet along. There's a swimming pool and a free buffet breakfast, which are perfect ways to start your morning before hitting the road.
TULSA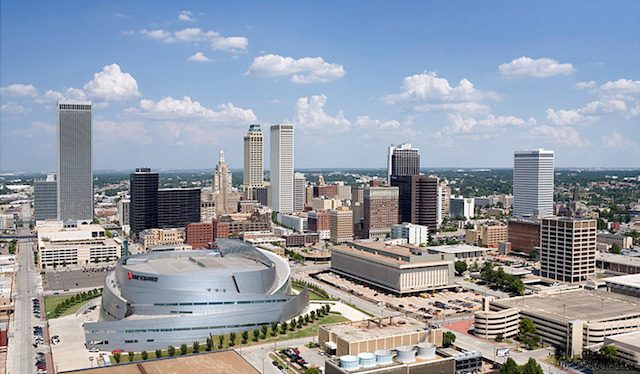 Image via Wikimedia
Now we head to the true middle of the United States. Hotels in Tulsa Oklahoma offer that warm southern hospitality. A classic choice for business travelers, the Hilton Garden Inn Tulsa Midtown, might be a little tricky to find, but the sleep quality is top-notch. Compared to other hotels in Tulsa, the Hilton Garden Inn offers great value for your money thanks to all the comfortable amenities that come at a very reasonable price. If you're not visiting Tulsa for business, you'll be happy to know the hotel is close to all the top attractions like the aquarium, the Big Splash Water Park, and the Air and Space Museum.
TROY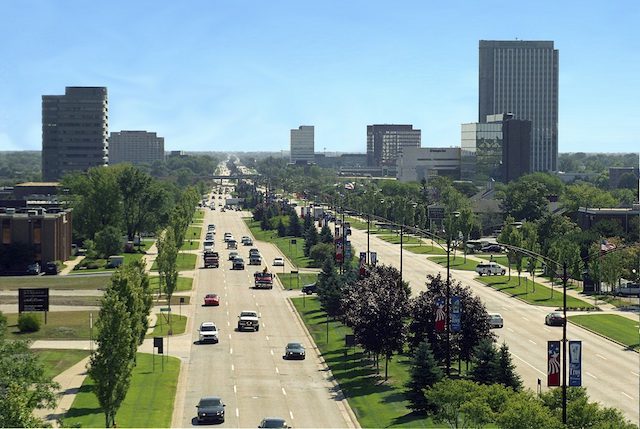 Image via Wikimedia by cadiomals
Our final Midwest destination takes us back north to Troy, Michigan. Located about a 30-minute drive from Detroit, Troy has become somewhat of an affluent alternative to the Motor City. The Hampton Inn & Suites is a great choice for both families and business travelers. The hotel is minutes away from the famous Somerset Collection luxury mall and plenty of restaurants to satisfy your palate. All rooms are furnished with microwave ovens and mini fridges, and those who like to stay active while traveling will love the indoor swimming pool. There are plenty of other Troy hotels to choose from, as well.
So there you have it. Who said that inns must be dull and boring places to stay? If you're visiting some of these great cities in the Midwest, keep one of the hotels I've just highlighted in mind. They are pampering and comfortable, and they offer great value for your money, whether you're traveling on business or vacation.
This article is part of the Hipmunk Hotels Winter 2016.