The post below was originally published on No Place To Be on April 8, 2016 by Poi and Kirsty.
There is something for everyone in the West, so whether you're looking for a big-city experience, a cozy small town, or the chance to get completely lost in some of the most breathtaking natural landscapes you'll find anywhere, this area offers it all. Luckily for you, there also some fantastic B&B options to make sure your trip is one to remember.
Missoula
Missoula sits amongst breathtaking scenery, and you can spend days if not weeks enjoying the surrounding scenery. Back in town, a visit to Fort Missoula is a must. The area was built in 1877 to protect the local people from Native American attacks, and it also served as a prisoner-of-war camp in World War II.
Make the most of your time by staying at the Gibson Mansion Bed and Breakfast, a B&B in Missoula that consistently receives five-star reviews. Beautiful gardens, friendly welcoming service, and great home-cooked food are the phrases that are continually linked with this B&B. Plus, they even deliver fresh scones and coffee to your room before breakfast each morning.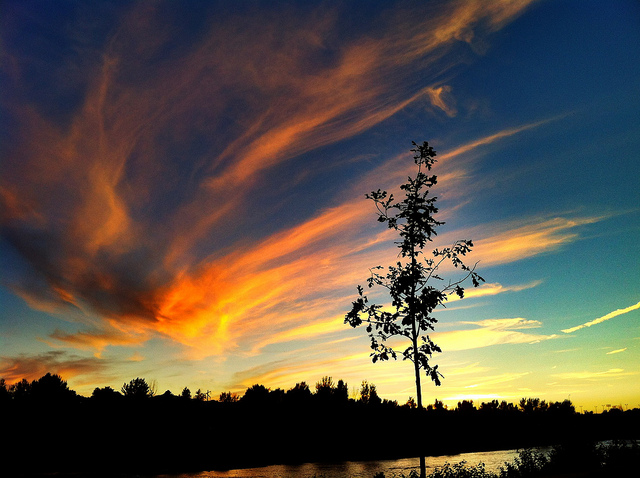 Image via Flickr by Wesley Fryer
Rapid City
It's hard to imagine visiting Rapid City without taking a short trip to see the famous Mount Rushmore, especially if it's your first time in South Dakota. Or, perhaps you are a returning visitor stopping over to catch an event at the Rushmore Plaza Civic Center; either way, you should still make time to enjoy the beauty of the nearby Badlands National Park, Custer State Park, and Black Hills National Forest.
Sweetgrass Inn Bed and Breakfast is the perfect choice when deciding on a hotel in Rapid City. A friendly place with a genuine country feel, this B&B is loved for its large bedrooms and comfy beds. Or, check out more from Hipmunk for B&Bs in this lovely city.
Moab
If the talk of all these national parks is getting you excited, just wait until you've checked out Moab. With the incredible Hurrah Pass so close, you'll be set for days. Add to that the Arches and Canyonlands National Parks, as well as Indian Creek, and you really do have everything you could possibly want for a memorable trip.
To really embrace the local surroundings, make sure to stay at the Red Moon Lodge, described as having a rustic, earthy feel. Sitting just off the beaten path, you'll really feel yourself blending into the surroundings. You are still on holiday though, so despite this authentic feel, you'll still enjoy comfortable rooms, impressive homemade food, and be within easy reaching distance of the center of town.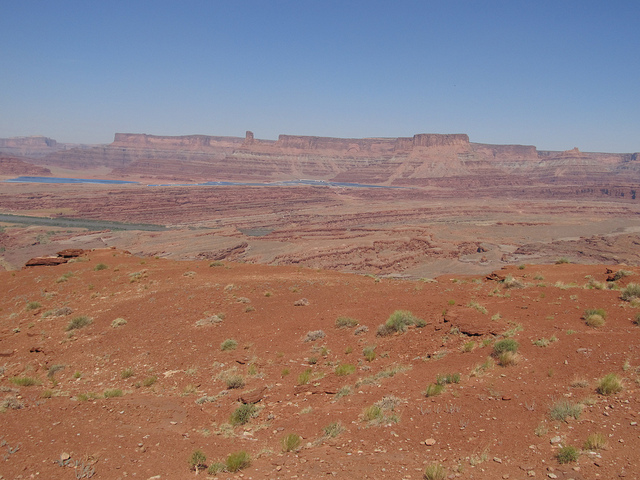 Image via Flickr Credit: Ken Lund
Bellingham
There's plenty to attract you to Bellingham in Washington, but close to the top of your list should be Whatcom Falls Park, home to four sets of waterfalls and several miles of walking trails. You should also make time to catch a show at Mount Baker Theatre and enjoy a day at Lake Padden Park.
When asking yourself where to stay in Bellingham, check out the Hipmunk guide. Look no further than the Tree Frog Inn. It's the little things that make this B&B so special including the fresh flowers, homemade cookies, and little chocolates all waiting for you in your room. This quiet, inviting sanctuary with thoughtful, artistic touches throughout is so close to town, yet feels so far away.
Renton
Being so close to Seattle, they'll be plenty of things already coming to mind for your trip to Renton but be sure not to miss the attractions right on your doorstep. The Jimi Hendrix grave site is a must for and rock and rollers, while the Gene Coulon Memorial Beach Park is also a great place to enjoy a picnic during the summer months.
While not a B&B, Larkspur Landing is a great place to stay while visiting Renton, and guests return to this hotel again and again. The king suites, in particular, with their well-equipped kitchen and cozy living areas, are very popular. The best news? You can even bring your four-legged friend along with you to this dog-friendly hotel.