After a long flight, there's nothing more relaxing than the comforts of an exceptional hotel room. A location close to the airport helps you catch up on your rest right away. It also reduces delays when you're flying back home.
If you're traveling into Pittsburgh or Philadelphia, be sure to check out these five boutique hotels that are near Pennsylvania's international airports.
A Sheraton Hotel Within a Mile of Philadelphia Airport
Located just off Interstate 95, the Four Points By Sheraton Philadelphia Airport puts you within one mile of Philadelphia International Airport and 10 minutes from downtown attractions, including the Convention Center, the Zoo, and the Kimmel Center for the Performing Arts. A free airport shuttle is available.
The five-story hotel offers relaxed and pet-friendly contemporary suites with free WiFi, cable TV, coffee makers, and office desks, plus access to an indoor pool and a seasonal outdoor pool.
Luxury Fit for Business Travelers in Philly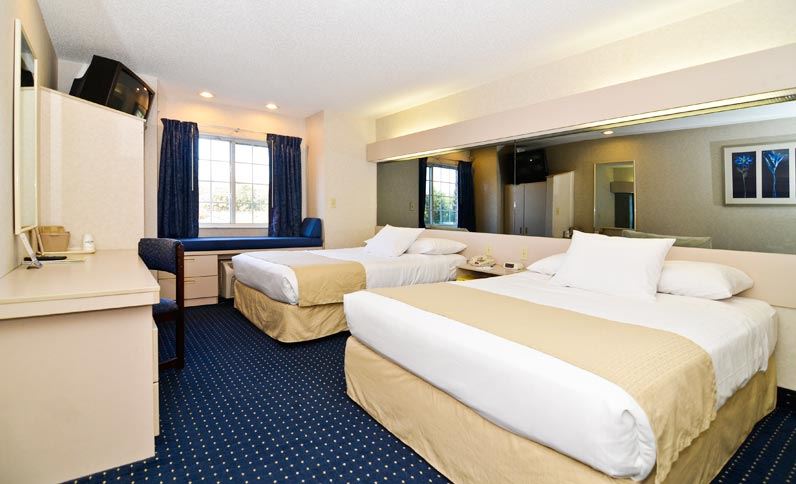 With 24/7 complimentary shuttle service and close distance to the Philadelphia Airport and the historic district, the Microtel Inn and Suites by Wyndham Philadelphia Airport is an excellent option for business travelers. It combines economy, proximity, and comfort. A Microtel installment, it hosts straightforward accommodations with free WiFi, deluxe toiletries, microwaves, and flat-screen TVs. Continental breakfast and coffee are free with confirmed bookings.
Affordable All-Suite Hotel Near Philadelphia Airport
Like the Four Points, the Sheraton Suites Philadelphia Airport lies strategically along I-95 and is only a mile away from the Philadelphia Airport. Complimentary pickup service is available. Historical museums and the Wells Fargo Center are a short drive north of the hotel.
After a busy day, guests can relax in traditional but comfortable one and two-bedroom suites equipped with WiFi access, pull-out sofas, huge TVs, and mini fridges. For bigger groups, club rooms are available, complete with free continental breakfast, appetizers, and snacks. There's also a bistro and an indoor pool on site to enjoy.
Minimalist Comfort 10 Minutes Away from Pittsburgh Airport
If you're flying into Pittsburgh, the Red Roof PLUS + Pittsburgh South – Airport is a great roof to stay under. This simple but masterfully furnished hotel is only 10 minutes from Pittsburgh International Airport, and you can request free shuttle service. Also nearby are the Carnegie Science Center and North Shore restaurants serving delectable international fare.
Apart from its accessibility and free WiFi access, another big plus for guests is the free stay for pets and kids under 17.
A Historic Architectural Gem in Pittsburgh
Though it's not as close to the airport as Red Roof Plus, getting to the Renaissance Pittsburgh Hotel from the airport takes you on a scenic 30-minute drive through Pittsburgh's historic and refined architectural wonders. A stay at the hotel also puts you within three miles of the Carnegie Museum of Natural History, as well as Rivers Casino.
However, the best part about staying in this hotel is its distinct Renaissance-period architecture, which is complemented by a stunning view of the Allegheny River. The opulent, high-ceiling rooms afford guests river vistas, as well free WiFi, marble bathrooms, minibars, and work desks.
Before checking out, be sure to try the hotel's revered French brasserie. For American classics, there's a bar and grill on site serving all-day meals and desserts.